Skip to Content
Deer Spraying & Prevention
Don't Let Deer Damage Your Rhode Island Property!
If deer are wreaking havoc on your Rhode Island property, there's a humane solution! Many people resort to harmful chemicals that not only hurt the deer but may also harm your family or other wildlife in the area. With the help of Pest Patrol Inc, you can remove destructive deer from your home or business without putting your safety at risk. We are highly recommended by our plethora of happy customers throughout the state. We're well-known for quality services and world-class customer satisfaction. Family-owned and -operated since our inception, we're here to treat you like our neighbors.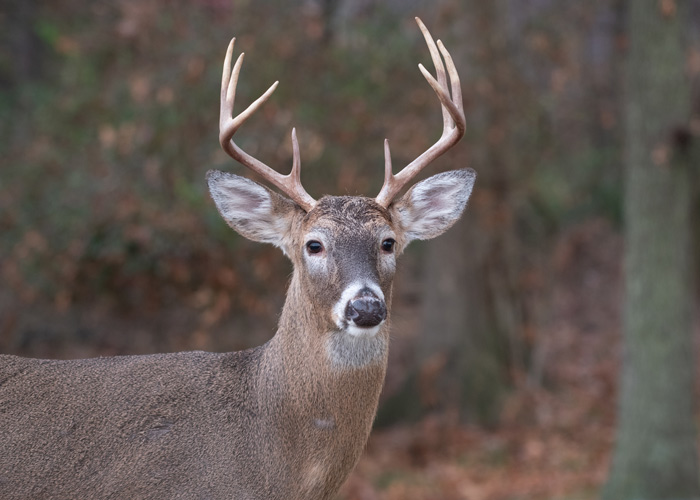 Repel Deer with Pest Patrol Inc
At Pest Patrol Inc, we offer state-of-the-art deer spraying techniques to keep them off your property and away from your gardens. We use special repellents to keep these animals from being attracted to your home or business. While there are certainly many home methods you can try for deterring deer, nothing beats pest professional service. Our team will visit your home or business and make sure we cover every nook and cranny to detract deer or other nuisances from interfering with your yard.
An Ounce of Prevention
Although the Pest Patrol Inc team can successfully rid your property of deer, how do you prevent them from returning? Some homeowners resort to scare tactics, such as motion-sensor lights or loud noises, but those don't make deer stay away. Our team can provide you with effective exclusion, or deer-proofing, techniques for all times of the year. We'll set up netting or fencing to keep deer from eating away at your garden, or we might suggest certain deer-resistant plants to deter these animals. Let us know which solution works best for your lifestyle!
A Humane Way to Remove Deer
Whether you have a significant deer problem or want to deter any issues in the future, Pest Patrol Inc has solutions for you. Our team uses techniques both effective and humane. Our methods don't compromise the safety of your family, but they also don't harm deer or other critters on your property. Have questions about deer spraying and prevention? Let our experienced team know!
Get in Touch with Our Team!