Skip to Content
Pest Control Inspection in Johnston, RI
Premier Pest Inspection Services in Johnston, RI
Welcome to Pest Patrol, Johnston, RI's go-to destination for comprehensive pest control inspection. Nestled in this vibrant region, we are well-versed with the diverse pests that can upset your peaceful home life and pose potential health risks. Our wide-ranging pest inspection services are designed to nip any issues in the bud, ensuring peace of mind for you and the safety of your loved ones. As experienced residential pest control specialists, we understand the unique challenges that Johnston, RI, homeowners face when dealing with pests.
Effective Action Against Tick & Mosquito Infestations
Ticks and mosquitoes are more than mere nuisances—they are potential health threats. At Pest Patrol, we take tick and mosquito pest inspection very seriously. Our detailed approach guarantees that every corner of your home and yard is thoroughly inspected.
Rigorous Tick Inspection – Ticks can be deceptively hard to find. Our skilled technicians conduct extensive indoor and outdoor inspections, ensuring no potential tick hideouts are overlooked.
Comprehensive Mosquito Inspection – Mosquitoes are known for breeding in stagnant water. Our team performs thorough inspections for potential breeding sites, identifying any current mosquito activity, and suggests effective preventive measures.
Wide-Ranging Inspection for Termites & Other Insects
Pest Patrol's commitment extends beyond ticks and mosquitoes. We offer an extensive range of inspection services for other common household pests like termites, ants, cockroaches, and many more.
Thorough Termite Inspection – Termites, often referred to as silent destroyers, can cause extensive structural damage if left unchecked. Our termite inspections are aimed at detecting signs of termite activity and potential damage.
In-Depth Insect Detection – We understand that different homes can attract different types of pests. We thoroughly inspect for signs of various insect infestations, ensuring broad pest coverage for your home.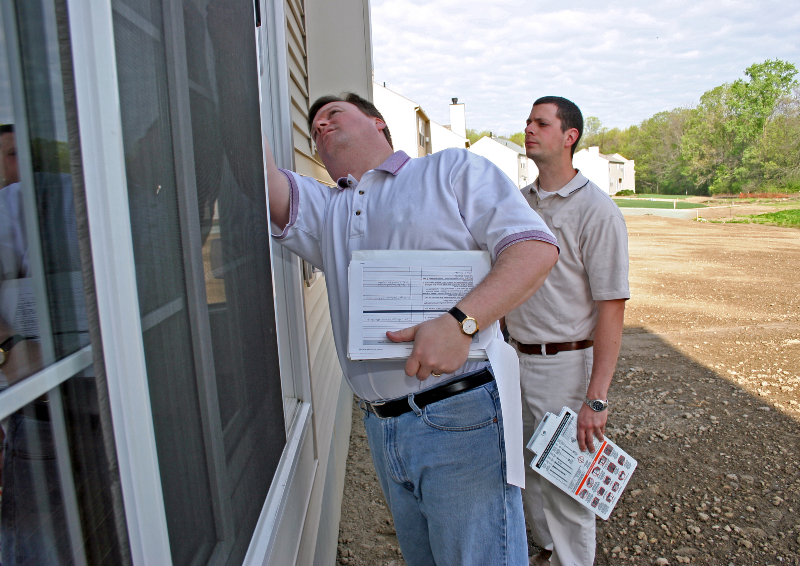 Unsurpassed Pest Inspection Services in Johnston, RI
At Pest Patrol, we understand how crucial it is for homeowners to have absolute trust in the professionals they hire. Our experienced and professional exterminators, combined with extensive local knowledge, provide pest services tailored to meet the unique needs of every Johnston, RI, homeowner. Our commitment to helping you maintain a pest-free environment shines through in our pest inspection services.
The Pest Patrol Difference
Choosing Pest Patrol means partnering with a team of professionals who prioritize your needs.
High-Caliber Training
Our exterminators receive rigorous training and have years of experience identifying many pests and their potential hideouts.
Tailored Services
We understand that every pest problem is different. We pay attention to your concerns and adapt our services to ensure a complete solution.
Safety-Oriented Approach
We use products that are not only effective but also safe and eco-friendly, prioritizing your home's safety and the environment.
Responsible Pest Control – Our Shared Goal
At Pest Patrol, we see effective pest control as a shared responsibility. We are committed to providing top-notch pest control inspection and treatment services, but your cooperation as homeowners is also essential to maintaining a pest-free home.
Home Cleanliness
Keeping your home clean can discourage many pests. It's important to properly store all food items and dispose of waste in sealed bins.
Regular Home Maintenance
Small cracks and openings in your home can be entry points for pests. Regular home maintenance can help keep pests at bay.
Quick Response
If you notice signs of pests, don't delay. Contact Pest Patrol immediately for a professional evaluation.
Contact Us to Take Your First Step Towards a Pest-Free Home
Don't let pest issues escalate and potentially pose health risks. Contact Pest Patrol today. Our friendly and knowledgeable team is ready to answer any questions you might have about our pest inspection services in Johnston, RI. We're eager to help you embark on your journey toward a pest-free home.
Get in Touch with Our Team!