Skip to Content
Wildlife & Outdoor Rodent Control in Johnston, RI
Let Us Handle Your Wildlife and Outdoor Rodent Problems
Outdoor rodent and wildlife problems are too big an issue for you to try to handle yourself. At Pest Patrol, we have a team of experienced, highly skilled specialists who can quickly identify and evaluate the problem and design a comprehensive treatment plan. We specialize in wildlife and outdoor rodent control in Johnston, RI, and throughout Rhode Island, and we also focus on education and prevention. We use humane, environmentally conscious removal and relocation methods that protect you and your family and are in the best interests of the animal. We can handle everything from rats and mice to foxes and coyotes. Call us today to schedule a consultation for wildlife and rodent control and prevention.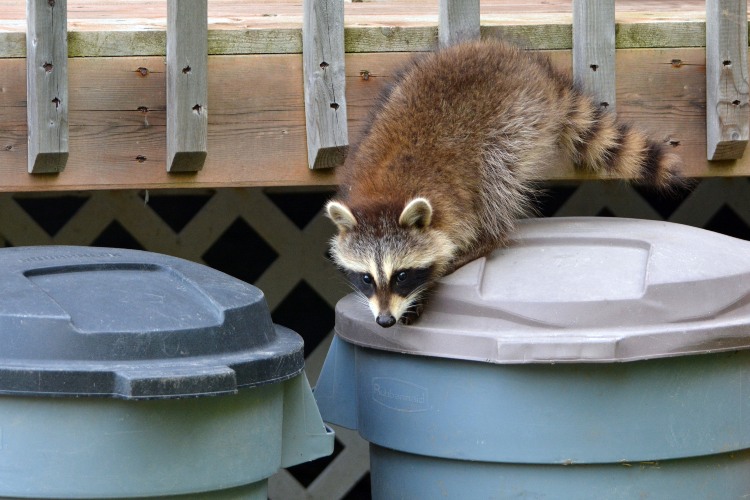 Signs You Have a Wildlife Problem
As soon as you notice signs of an outdoor rodent or wildlife problem on your property, you should call our team of specialists for wildlife removal services. Even a small problem can quickly get out of hand. Rodents and other wildlife are unpredictable and can cause major property damage. They can also spread illness and disease and threaten the health of your family pets. Don't try to figure out how to solve a wildlife problem yourself. Watch out for these signs of a problem, and then call our team:
Nests in your yard or along fencing or your home's exterior
Lines of dead areas in your lawn
Holes, mounds of dirt, or pushed-up patches of earth
Chewed trees, fences, wood, or vegetation
Animal droppings or feces
Foul odors like musk or ammonia
Wood damage, like scratches or gnawed spots on your porch, steps, or other exterior elements of your home
Your pets are behaving strangely, especially outside
You hear strange noises like scratching, grunting, growling, chewing, scraping, or digging that you can't explain
Knocked-over trash cans or trash spread around your yard
Small dead animals or animal bones in your yard
Our Outdoor Wildlife Control Process
When you contact us for outdoor rodent and wildlife control, we'll begin with a thorough inspection of your property. We will look for all signs of an infestation and identify the types and species of rodents or wildlife. We specialize in the humane removal and prevention of:
Rats
Mice
Moles
Voles
Squirrels
Chipmunks
Bats
Problem birds
Raccoons
Skunks
Shrews
Groundhogs
Porcupines
Beavers
Lemmings
Muskrats
Foxes
Coyotes
Once we have determined which rodents or wildlife have infested your yard, we will give you detailed information about our findings and design a personalized, comprehensive treatment plan. We focus on pest and wildlife removal and customer education and prevention to make sure the problem doesn't happen again. We can also provide animal and rodent damage repairs. Then, we'll schedule follow-up services to make sure you continue to have protection.
Tips for Deterring Wildlife & Outdoor Rodents
The best method of wildlife and outdoor rodent control is prevention. You can be proactive about keeping animals and pests away from your home and preventing them from nesting or breeding on your property. Follow our tips for deterring wildlife and rodents from your home:
Trim overhanging limbs and branches so they don't reach your roof, chimney, gutters, or attic windows.
Routinely check your attic vents, crawl spaces, basement, and chimney for signs of animal or rodent infestation.
Look for holes, gaps, or cracks that allow rodents and wildlife to find shelter.
Check for signs of holes, dens, and nests around your property.
Keep the exterior of your property clear of trash, leaves, mulch, and other items that could provide shelter or nesting materials to outdoor rodents and wildlife.
Keep your trash cans at least 20 feet from your home and securely latch garbage can lids.
Don't leave pet food outside.
Don't put meat scraps or bones in your compost pile.
Don't feed wildlife or birds.
Routinely pick fruits and vegetables that are growing on your property.
Why Choose Pest Patrol in Johnston, RI
At Pest Patrol, we are a small, family-owned and operated wildlife and pest control company operating throughout Rhode Island. We value honesty, integrity, and customer connections and will always give you the highest quality service. We have been in business since 1996 and have decades of experience in pest and wildlife control. We offer humane animal and wildlife removal in accordance with state and federal regulations and use environmentally conscious methods that are in the best interests of the animal. Our pest and wildlife control methods are comprehensive, and we can prevent further damage to your home as well as health and safety issues caused by infestations. In addition to pest control, we also offer 24-hour humane wildlife removal, bird management and prevention, feces removal, odor elimination, insulation renovation, and insect and animal damage repairs.
Schedule a Consultation for Outdoor Rodent & Wildlife Services
Don't risk your health and safety by ignoring an outdoor rodent and wildlife problem in Johnston, RI. Our team of specialists can quickly assess and identify the problem and recommend comprehensive animal and pest control services throughout Rhode Island. We specialize in humane, environmentally conscious services without sacrificing the safety and comfort of your home or the health and safety of your family. Call us today or contact us online to schedule an initial consultation and inspection.
Get in Touch with Our Team!